Sands New Zealand National Conference
Sands Biennual conference
Every 2 years Sands New Zealand hosts a 2-3 day conference in New Zealand for bereaved parents and professionals to attend.
The next conference is being hosted by Sands Canterbury. In Christchurch 2019, the Sands National Conference will cater to 100-150 delegates. Our aim is to provide an uplifting experience for all attendees so they can feel welcome, able to reignite friendships and start new ones with other families and professionals alike.



More information is to come. Please check the Sands National Conference website for latest information www.sandsconference.co.nz
---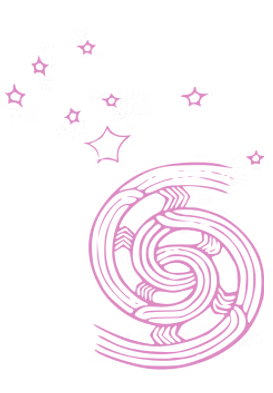 Sands New Zealand Conference Information
Every 2 years a national conference will be held, this will be at various locations around New Zealand, and will be hosted by one of our Area Groups.
Why have Conference?

• To meet with people from other Groups, exchange ideas and create bonds.
• To learn new skills.
• To listen to exciting speakers and learn new things

People from groups are able to mix with the Board, and other groups in a busy weekend of speakers, business sessions, workshops, sharing times and entertainment.


Annual General Meeting of Sands

The biennial AGM is held during the Conference. The annual report and financial report are presented. New Board members are elected. Major issues, and position statements may be discussed and voted on. The AGM is an opportunity for all delegates to learn about and participate in what is happening within Sands nationally.


Sharing Times

Conference is a great opportunity to meet people from other Groups and discuss specific topics or get ideas from other groups on what they do to provide support in their region. It is great to make contact with people from other groups.


Workshops

During conference there are a number of workshops for you to attend. These can be educational, creative or inspiring... to name but a few categories.


What else goes on?

• Keynote speakers: invited speakers on relevant topics.
• Conference dinner.
• Displays: Groups and relevant local organisations or businesses have an opportunity to promote and sell their products. This is an opportunity to support Groups fundraising efforts.
• A little free time is provided, a good time to mix informally with others and those from your own Group.


Who goes to Conference?

Sands Members, Bereaved Parents, Public, Health Professionals... anyone can attend.

---
Sands New Zealand Conference History

1997 - First Sands Conference Held
1999 - Sands Napier - All our babies
2001 - Sands Wellington - Hidden Treasures
2003 - Sands Napier - Past, Present and Future Hope
2005 - Sands Wellington - Grieving and Growing
2007 - Sands Canterbury - Living, Loving, Remembering
2009 - Sands Auckland - A little life not a little loss
2011 - Sands Wanganui - Let's talk about it
2013 - Sands Waikato - Changed Forever, Forever Changing
2015 - Sands Wellington Hutt Valley - Everyday Courage, Compassion and Connection
2017 - Sands Bay of Plenty - Beyond the Waves

---